The O
OFELIE::M

ultiphysics Solver
The OOFELIE::Multiphysics Solver combines thermics, mechanics, acoustics, electrics fields, and couplings (electrostatics, piezoresistive, Vibro-acoustics, piezoelectric, Peltier, circuits, FEM fluids, Optics links, MEMS, and electromagnetic features in one single CAE environment. 
The OOFELIE::Multiphysics Solver is made in view to address the simulation needs for :
Sensors and actuators, including MEMS (Micro-Electro-Mechanical Systems)
Optomechanical systems including MOEMS (Micro-Opto-Electro-Mechanical Systems)
Multidisciplinary systems where interaction exists between a fluid medium and a structure (F.S.I. – Fluid-Structure Interaction)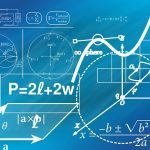 Available features Here, you will find a broad list of physics and couplings available in the OOFELIE::Mutiphysics Solver.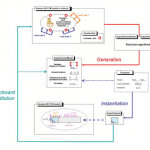 Reduction Accurate simulations, especially in the case of models involving strong coupling between multiples physical fields, require complex numerical models that reveal to be costly in terms of computation time. The principle of model reduction...