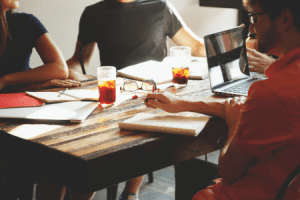 In complement to the development of its own engineering software tools, the Open Engineering company performs different types of service works.
OOFELIE::Multiphysics training
The Open Engineering team delivers a broad range of training formats, from standard to dedicated sessions to ensure you get the most from our OOFELIE::Multiphysics Solver. Sessions can be taken in our offices or at your site.
To preserve social distancing, training sessions can be delivered online.
Consulting & Professional Services
Open Engineering supports your innovation processes by performing engineering consulting activities in the field of multiphysics simulations.
Our multi-disciplinary team helps you to model, analyze, and optimize the behavior of

sensors, actuators, and MEMS
optomechanical systems and MOEMS
multi-disciplinary systems where interaction exists between fluids and structure (FSI)
small satellites (nano and micro)
As a partner of Siemens, we are creating the plug-in to drive our OOFELIE::Multiphysics Solver from Simcenter 3D. Our team uses NX Open to develop our plug-in. We are therefore knowledgeable about that technology and are able to support your developments.
OOFELIE::Multiphysics customization
To innovate, you are pushing the limit of your industry. To provide your R&D team with a dedicated multiphysics solution, we have the willingness and the skills to adapt and to customize our
O
OFELIE::M
ultiphysics
Solver
to fit with your needs.
Re-engineering of your scientific code
Professional services to maintain your private proprietary scientific industrial code (often written in Fortran) up to date using modern software tools (Python, modern Fortran, C/C++, Qt, VTK) with a focus on cross-platform considerations (Windows & Linux).