Small satellites - Digital twin
Create a 3D model suitable for FEA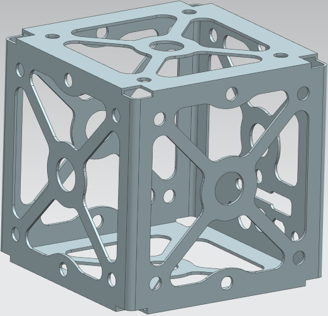 Fom IGS to 3D solid
Very often, the provided CAD model is not adapted to CAE because it is made of a collection of surface (and not 3D solids) and contains details that are not relevant for the type of insights one wants to gain from the numerical mock-up. Our simulation workflows makes it easy removing unnecessary details and constructing 3D solids.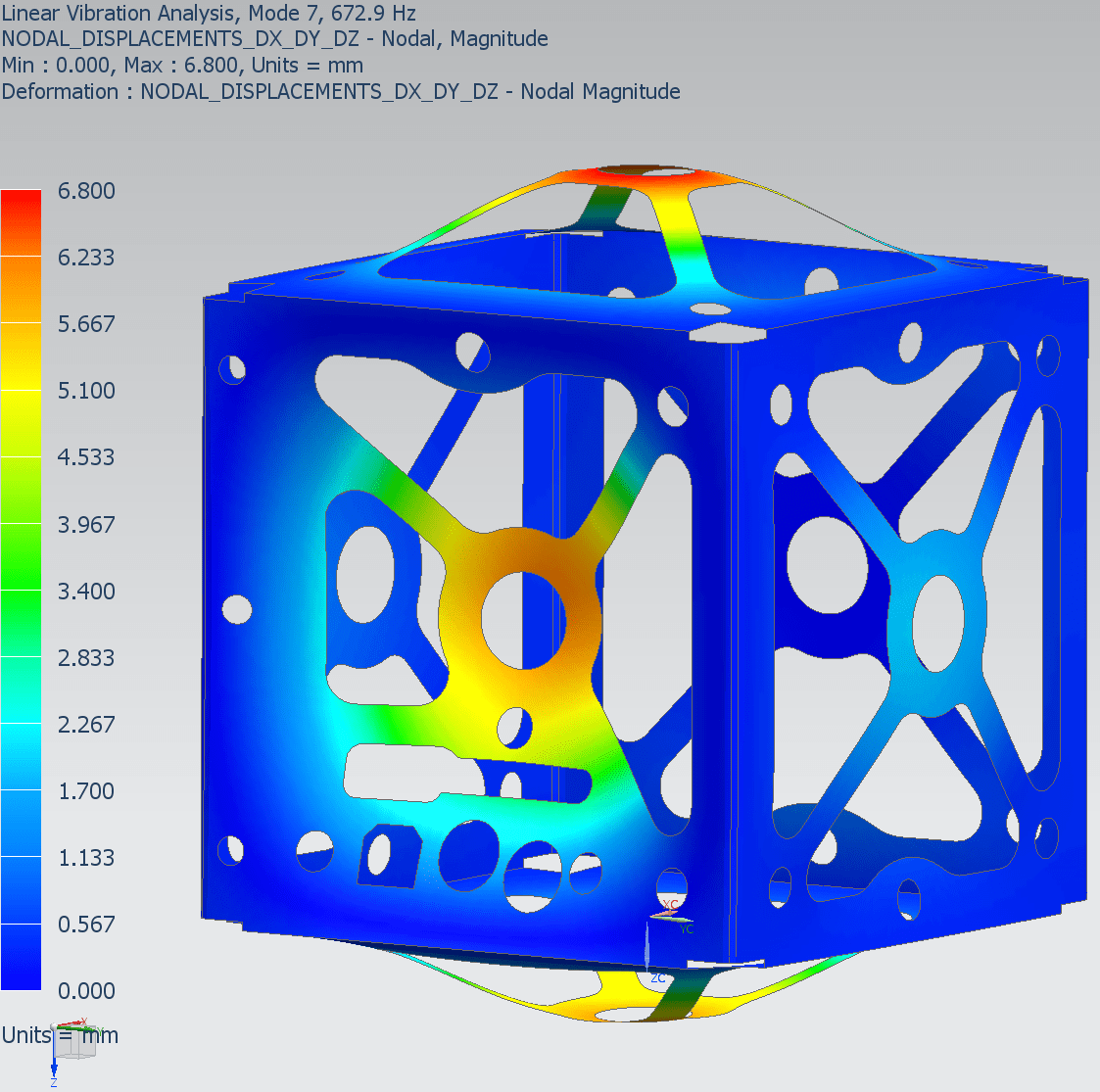 During the launching, a satellite is submitted to static and dynamic loading. Using the OOFELIE::Multiphysics solver permits to consider: modal analysis, and random vibration (PSD) analysis.
The picture on the rigth shows one mode of vibration for e.g.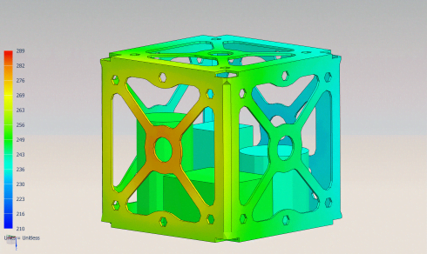 The OOFELIE::Multiphysics solver permits also to assess the impact of thermal loads during operation in Earth orbit.
The picture on the left shows the temperature distribution a a given time for e.g.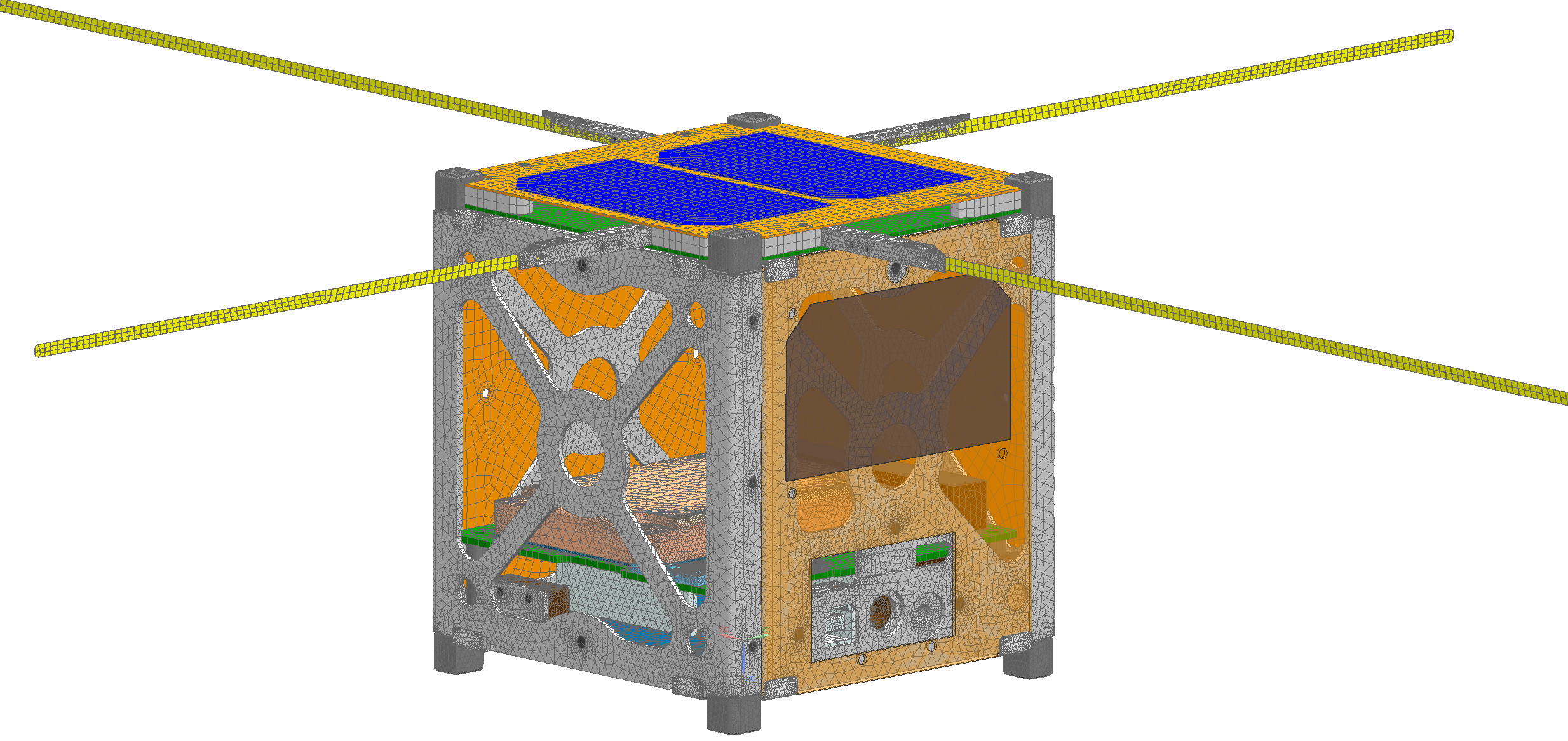 Analyse the behaviour of your satellite with its payload and equipments
In the following video, the variation of the temperature distribution inside a Cubesat is presented. Temperature changes with respect to its position in orbit. Deep space, earth albedo and heat generated by electrical equipment's inside the microsatellite are taken into account.